The Latest

Carlenesuniverse
1 year ago
Sadly, The oa will not be making a third comeback for netflix and the second was its last
Xjxuxulzx
1 year ago
i'm really curious because of homer and oa and steve in the ambulance and if homers "dream" is gonna happen

WhaeKay
1 year ago
Well, I was about to ask about something that was still confusing me. Then I suddenly got It - or at least I think I got it and need confirmation about it: One variation is that you travel alone when you are the sixth person surrounded by five 'movers' Human or as seen in the end of S2E8 or earlier when Elody travelledby robots performing the movements. The human movers stay in their dimension in this case. The second: There are only five movers alone, sourrounding nobody who travel together. Thats the difference, so far I got it.
Silveny Osprey
1 year ago
On his wiki page it says that Buck is related to French, but how are they related? Is it a mistake or does anybody know how they're relayed?
About The OA
Created and executive produced by Brit Marling and Zal Batmanglij, the series centers around Prairie Johnson, a young woman who suddenly reappears after disappearing seven years earlier. Upon her return, Prairie starts refering to herself as "The OA", reveals strange scars on her back and has recovered her sight, despite having previously been blind. At first, The OA refuses to tell anyone what happened to her, but soon assembles five isolated locals to whom she reveals her mysterious story.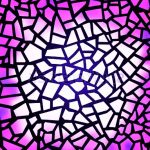 JonasLovesTheOA
2 years ago
About 20 mins into this episode Buck is repeating what Rachel sang thru the mirror to his friends (which leads the to rejoin with BBA). French: What Three notes are those, Buck? Buck: B, B, A. Although - they are not. He sings C, C, B♭ (B-flat) Which is one semi-tone higher than Buck tells them. I think it is kind of strange that Buck is actually singing the wrong notes. Brit Marling, who created the series, should be well aware of simple music theory since music is quite frequently occuring and the soundtrack is carefully chosen. Also: when Rachel is "singing" in the episode's beginning they got the pitch right. Same when the church organ later plays the theme (although it is really only two notes, B and A). Suppose it is a mistake, but why? (I cannot think of another explanation, however, when writing this I have only watches the first three episodes). What do you think?

Carmenbarone48
2 years ago
Does anyone else have a massive & AWESOME headache from binge watching Season 2? And can anyone else explain why the hell when OA is finally Russian Mobster Royalty...she doesn't just shoot HAP in the face??? Seriously WTF??? I am sick & tired of having to painstakingly watch his character kill, torture & manipulate the same amazing characters over & over! When she finally integrates with Nina doesn't anyone feel like the 1st thing Nina would be able to do is kill this creep??? If she can't do it with her eyesight, Nina's personality & resources... GIRLFRIEND IS NEVER GETTING IT DONE! He seems to be able to knock off anyone he likes in a split second...AAARRGGHHH!!! Oh well guess their going to milk the love story between Homer & OA for as long as possible! Whatever great Season REALLY ENJOYED IT...but completely unoriginal "star crossed lover" storyline that's been done to death! NO PUN INTENDED! Lol!